Biography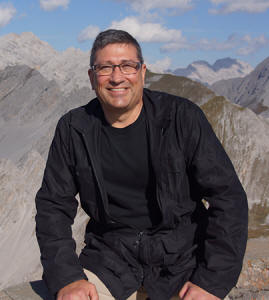 Dr. Conrad W. Felice has over 35 years of direct project experience and a demonstrated expertise in providing corporate leadership, program/project management and technical engineering services on bridge, tunnel, dam, pipeline, energy and marine systems and other infrastructure projects. In addition to Dr. Felice's formal education, he has taken specialized training courses in risk management, construction and program/project management, dispute review boards, construction claims, value engineering, contract administration, GIS, financial analysis and protective construction engineering. Dr. Felice is the senior author or coauthor of numerous papers and presentations including peer-reviewed journal articles and conference papers.

Dr Felice's has been responsible for and directed projects in excess of $400M. He has led corporate contractual and technical risk management programs and has worked in traditional "design-bid-build" and alternative project delivery systems, such as "design-build and "public private partnerships." His experience includes claim avoidance, mitigation, management, and resolution services on above and below ground engineering and construction projects.

Dr. Felice's specialized technical area of practice is underground and tunnel engineering, structural foundation engineering for long span bridges, geotechnical engineering, and natural multi-hazard analysis. A particular area of specialization is the use of modeling in the design and construction process of engineered systems to optimize the selection of construction alternatives and sequencing to meet performance objectives against an identified level of risk to achieve cost effective, constructible designs.

Education
University of Utah, 1985, Ph.D., Civil Eng./Geotechnical
Air Force Inst. of Tech., 1980, M.S., Facilities Management
Ohio University, 1979, B.S., Civil Eng.

Professional Registration
Alaska
Colorado
Florida
Idaho
Louisiana
Maryland
Michigan
Minnesota
Montana
Nevada
New Mexico
New York
Ohio
Ontario
Oregon
Texas
Utah
Washington

International Registry
Alberta, Canada
Saskatchewan, Canda
British Columbia, Canada
Puerto Rico
Ontario, Canada

Affiliations
ADSC
Am. Rock Mechanics Assoc.
Am. Society of Civil Eng.
Assoc. of Prof. Eng. & Geo. of British Columbia, Alberta and Ontario, and Saskatchewan
Deep Foundations Institute.
Dispute Resolution Board Foundation
Earthquake Eng. Research Inst.
ASCE Geo Institute
Intl. Society for Rock Mechanics
Soc. for Mining, Metallurgy, and Exploration
Soc. of Am. Military Eng.
Tau Beta Pi, Nat. Eng. Honor Soc.
Tunneling Association of Canada

Professional Service
Trustee, Deep Foundations Institute
Chair and Member, U.S. National Academy of Sciences, Transportation Research Board, Committee on Tunnels and Underground Structures.
Participant, Working Group 2, Research, International Tunneling Association.
Member, Commission on Engineering Design, International Society for Rock Mechanics.
Member, Deep Foundations Institute, Deep Foundations Committee.
Member, ASCE Underground Engineering and Construction Committee
Member, Dispute Resolution Board Foundation
Dispute Board Qualifications
Dr. Felice has completed the required training and has been accepted as an approved candidate on the California Department of Transportation Dispute Review Board (DRB) list. A complete list of DRB candidates for California Department of Transportation projects over $10 million can be found at:

http://www.dot.ca.gov/hq/construc/dispute_resolution/drbindex.htm